Jack Mountain Bushcraft School Online & Distance Learning.
Because where you get your information matters.
---
Welcome to BushcraftSchool.com, the Jack Mountain Bushcraft School distance learning academy. On this site we offer the same tested, trusted instruction we've provided at our field school for over two decades. People use this information to prepare for a course or expedition, supplement their field course, seek certification, and learn at their own pace and in their own place.
Please note that this is NOT YouTube. The qualifications of many on YouTube consist of their ability to use a recording device and upload those recordings to the internet. That's one of the big reasons why it's free; much of the information is wrong and put out by people who don't know any better because they have no field experience. There is no vetting process, and as a result it's filled with people pretending to be experienced.
Is that where you want to get information upon which you could potentially base the survival of yourself or your loved ones? If you're like me, when you take your kid to the doctor you want someone who has the appropriate background and experience, not someone whose criteria is that they have a bunch of followers on the internet.
Unlike many YouTubers, we are NOT aspiring instructors, wannabee guides, hobbyist outdoorsmen, internet celebrities, the 'flavor of the week', or reality tv personalities.
We are experienced professionals: Registered Master Maine Guide licensed in the hunting, fishing, recreation, sea kayak categories.
We don't offer this information for free for a reason. We see free as a detriment, not an asset. Real information that has been tested in the field for decades is worth paying for. If you don't agree, go to YouTube and take your chances.
Our Reputation Is Built On More Than 2 Decades Of Field Experience.
Cheap and free is the new expensive because it requires more of your time. How much time do you have to spend determining if the free information is correct? You need to trust where you get your information.
Coming soon, we'll be offering free and paid online video courses for course and expedition preparation, instruction on specific skills and crafts, and instructional videos for kids and homeschoolers.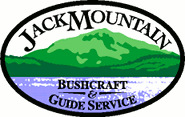 Next: Check out the online courses we currently offer on our Courses page.